Last Friday was my last day at Songbird1.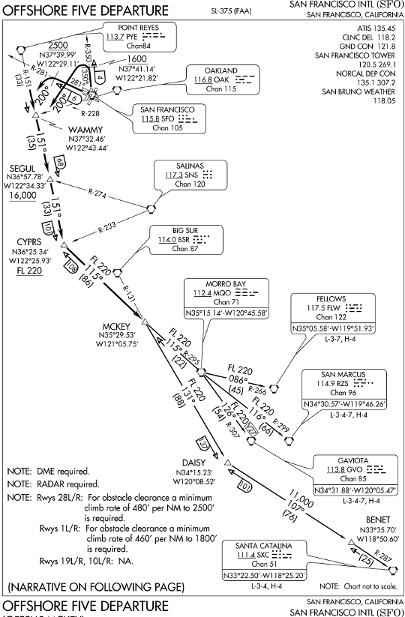 The San Francisco OFFSHORE FIVE Departure,
a common departure for birds flyin' south…
I meant to get this written earlier, but the last few weeks have been insanely busy, trying to get all the loose ends tied up to make sure things keep humming along.
It is not an understatement to say that my experiences at Songbird over the past three years have been among the best in my career to date. It was both a privilege and a pleasure to work with such talented coworkers, across the entire spectrum of the organization.
For me, Songbird represents a collection of firsts that will be etched into my memory: my first real startup; my first experience with the the myriad ups and downs that go with a true Silicon Valley startup; my first experience with sitting around with my coworkers, talking about where the company could go… and should go; my first experience with an agile software development organization.
Songbird was also the first place where I really saw the non-core engineering teams, like QA and release engineering, integrated into the software development process, not "tacked on" as an afterthought or assumed to be an impedance to shipping software. And Songbird was the first job where I found myself, quite by surprise actually, tearing up3 on the closing moments of my last day.
I've been working with the Mozilla technology stack for going on five years4 now. While it's a great stack5, it's time to work on something new.
I'm not falling off the planet entirely; I'll be around on IRC6 and in (both Songbird and Mozilla's) Bugzilla, shuffling a few last patches around and generally cleaning up any bird poop I left.
And as they say: "I'll have more information for y'all when we reach our cruising altitude…"
_______________
1 Or, depending on who you ask, Pioneers of the Inevitable2
2 I always did think that was a clever name…
3 Ok, ok… crying
4 Depending on how you do the math; it could be as high as 13 years…
5 Especially if you're building web browsers
6 Hi #foxymonkies!